Foot & Posture Lab in Central Florida
Step into
Wellness

& Optimal

Performance

with StepsDirect's data-driven orthotic therapy and posture correction programs, designed to make you feel better regardless of age.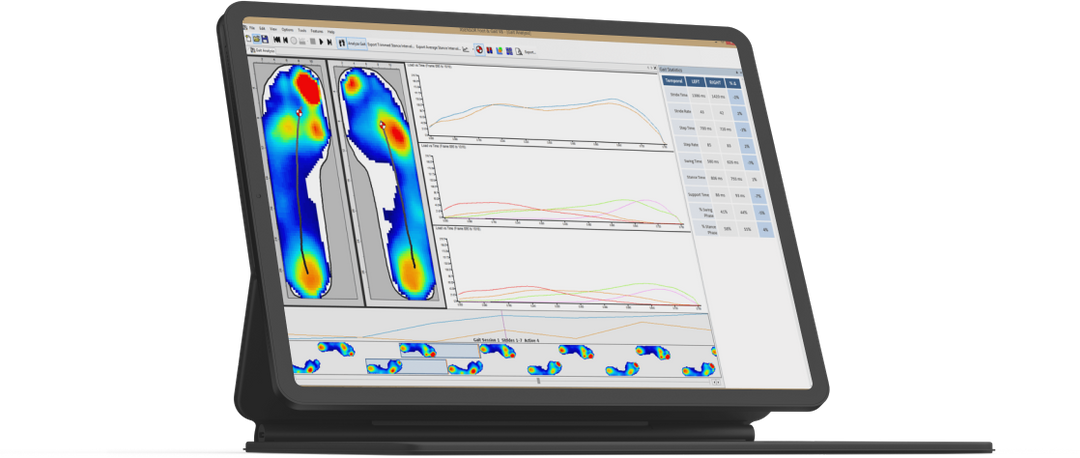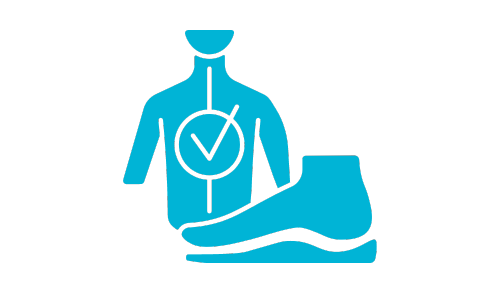 Did You Know?
Your feet and posture could be

negatively impacting

your cognitive and physical performance.
Side Effects of Bad Posture

Side Effects of Bad Foundation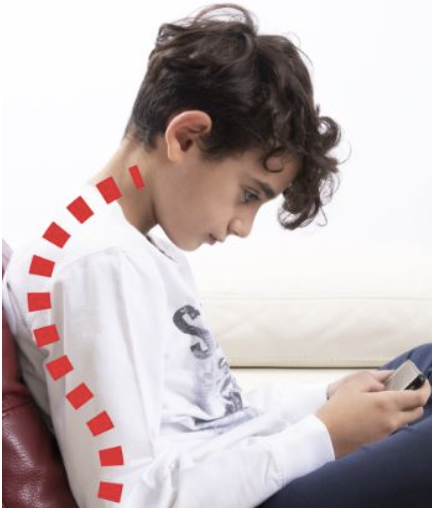 65% of
children under 18 years old have incorrect posture due to the rise of technology and bad habits.
How can Bad Posture Impact Your Life?
Sleep Loss & Tiredness

Attention Deficit & Depression

Tech Neck Syndrome & Digital Dementia

Limited Brain Development & Neuroplasticity

Abnormal Sensorimotor Control

Decreased Immunity & Brain Blood Flow

Chronic Pain & Injuries from the feet up
If this sounds like something you or your children could be struggling with, schedule a free consultation today!
87% of the general population is affected by foot pain at some point in their lives.
How Can Foot Conditions Impact Your Life?
Chronic Pain in Back and Joints
Posture Abnormalities
Performance Limitations
Injuries and Falls
Plantar Fasciitis
Calluses & Spurs
Bent Toes, etc.
If you are concerned that you or your children could be experiencing side effects related to foot conditions, schedule a free consultation today!
StepsDirect can help you minimize and/or prevent these side effects with the right education, data, corrective devices and neuromuscular activation techniques.

Phase 1: Relieve Pain
Before kickstarting your wellness journey, we will spend some time understanding your problem and getting your pain under control. No surgeries or pain medication.

Phase 2: Prevent Injuries
Our next phase focuses on building strength and injury resiliency. We want to make sure your posture and foundation reflect your lifestyle needs and goals.

Phase 3: Improve Performance
The last phase focuses on sustaining and challenging the stability, strength and mobility we have developed over time, and using data to track your improvement.
Why Should You Trust Us?
The StepsDirect
Difference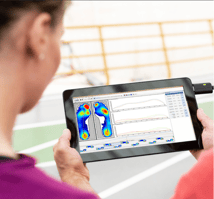 Research-Grade Foot Pressure Mapping & Gait Analysis Technology
Unlike traditional providers, our unique sensors can capture human performance and biomechanics data, in the lab or on the field.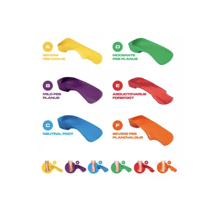 Orthotic Treatments Based On A Patented 24 Foot Types Model
We go beyond arch supports. We use total foot control orthotics that are personalized for your foot type, and part of a 12 month treatment plan.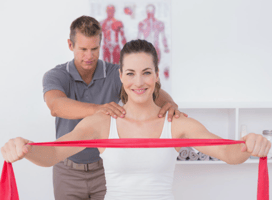 Posture Correction Using Neuromuscular Activation Techniques
Our team is made up of sport medicine, O&P, and posture experts who have been helping individuals like you for over 25 years.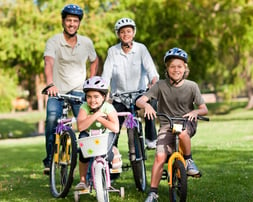 An Accesible Membership Model To Stay With You For The Ride.
We believe in measuring outcomes See how your body's foundation and alignment improves over time with our 3 phase approach!
Pediatric
$150
Ideal for children between 2 and 13 years old struggling to play sports or walk properly due to foot-related problems
---
Specialist Consultation

3 Observational Foot and Gait Assessments

12M Treatment Plan

Customized Orthotic

Free Replacements if Shoe Size Changes or Needs Evolve
Basic
$349
Ideal for Adults and Children over 13 looking for a less-invasive solution to their foot-related problems
---
Specialist Consultation

3 Data-Driven Foot & Posture Assessments

12M Treatment Plan

Customized Orthotic

3 Lower Extremity Posture Corrections in the year
Most popular
Pro
$999
Ideal for Adults and Children over 13 looking to improve their overall well-being, posture and foundation
---
Specialist Consultation

3 Data-Driven Foot & Posture Assessments

12M Treatment Plan

Customized Orthotic

20 Full Body Posture Correction Sessions (10 Weeks)
Elite
Custom
Ideal for Athletes with specific performance goals and areas of concern that require advanced tracking
---
1 on 1 Strengthening, Mobility and Stability Training Plan

Data-Driven Foot & Posture Assessments

Posture Correction Sessions as Needed

Custom and Pre-Fab Orthotics As Needed
TESTIMONIALS
What Our C
ustomers

Say
"The most important thing to any athlete is to avoid injury. Take it from a coach and a runner, sooner or later if you run you may have some flaws in your form. Help yourself by either practicing with these insoles or even after you practice. This is a definite way to avoid injury and stay in the game."
"One thing I always tell my clients is they need to obtain the proper foot mechanism whether it's with walking, running, or lifting weights. Getting an assessment at StepsDirect prior to working with me is a must to ensure we can adjust the training plan based on the reality of their body's needs."
"I am so glad I found StepsDirect. My 3 year old was walking on his tip toes, and with StepsDirect's treatment plan he has been able to make progress in just a few weeks. What I like the most is that an annual replacement is included in the membership, so I don't need to worry about buying a new orthotic every year.
Take Control

Of Your Wellness. Try A

Better Way.
43M
people visit orthopedic surgeons every year, in search for a solution to their pain.
60%
of those visits get prescribed pain medication.
23%
of all medical costs can be avoided by simply treating your feet & posture proactively.
Still Not Sure If StepsDirect is Right For You?
Send Us Your Questions
Interested in Upcoming Webinars, Events and Blogs Promoted By StepsDirect?
Be the first to know when we release new educational content to help you start, sustain or enhance your wellness journey. We are in this together!